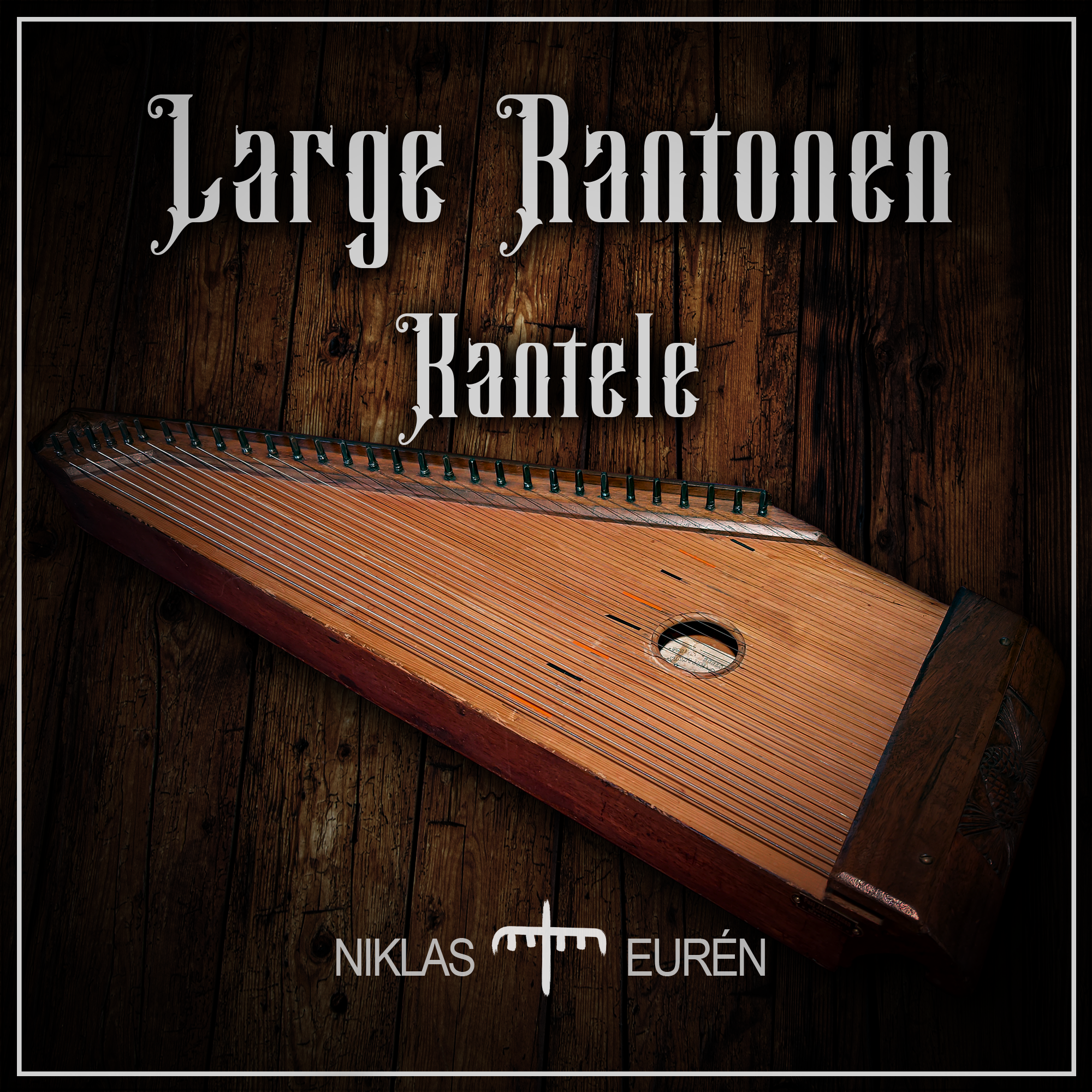 Large Rantonen Kantele
€99,20 incl. vat
Kantele, also called kannel, is a traditional Finnish and Karelian plucked string instrument. Similar instruments include the Estonian kannel, Latvian kokles, Lithuanian kanklės, and Russian gusli.
The physical version of Large Rantonen Kantele is an old, large 30-string concert kantele made in 1902. The kantele was made famous by kantele player Antti Rantonen, who owned it and played it during his career.
Note: To use this virtual instrument, Native Instruments Kontakt version 6.7.0 or higher (FULL) is required.
Walkthrough: https://www.youtube.com/watch?v=VrFKpiRdxl8
The strings were tuned using a diatonic scale (CDEFGAB), and it didn't have a damping board, or a switch mechanism for making sharps and flats, which most modern concert kantele's have.
Main idea for the virtual kantele was to create an instrument you can play live, almost like a real kantele. As both hands are on the strings when playing a physical kantele, we used pedals, velocity layers, and special keyswitches to create a playing experience closer to the real instrument.
We recorded long notes, damped notes, harmonics, and mallet hits. For the virtual instrument, we expanded these notes to cover the missing sharps and flats, and even more lower and higher notes. We also added a virtual damping board, two play modes, and a large number of options to help you to create your own sound and playing style.
Large Rantonen Kantele was recorded with three microphones: Neumann TLM 103 as a middle microphone, and two Sennheiser MKH 8040's on the sides. We captured 1464 samples with 4 round robins.
Size un-compressed: 1.40 GB
Sample specs: 96 kHz, 24 bit
System requirements: Intel Macs (i5 or higher): macOS 10.14, 10.15, 11 or 12 (latest update)
Apple Silicon Macs (via Rosetta 2 & natively on ARM): macOS 11 or 12 (latest update)
Windows 10 or 11 (latest Service Pack), Intel Core i5 or equivalent CPU, 2 GB RAM
4 GB RAM
User Manual
End-User License Agreement
#concert #kantele #virtual #instrument #kontakt #vst #plugin #traditional #ethnic #musical #finnish #finland